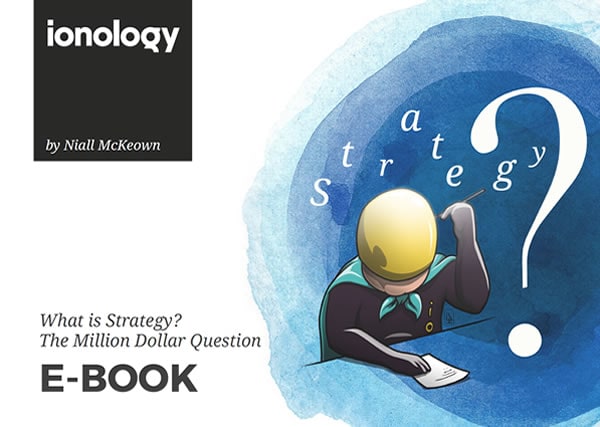 This guide explores the difference between strategy and digital strategy, and what you can do to ensure all your future plans are strategic and aligned with your ambitions.
What is Strategy? Working with others in our training courses and projects, we've refined our definition over the years to "a plan of action designed to overcome a diagnosed problem, achieve specific goals in conditions of uncertainty and with limited resources."
With this in mind, is your business really being strategic? Do you have a Digital Strategy or has digital become a bolt on? Download this guide to find out.
You can also watch our "What is Strategy?" video by clicking here.
If you have any questions or thoughts about this guide, let us know – we'd love to hear what you're thinking!