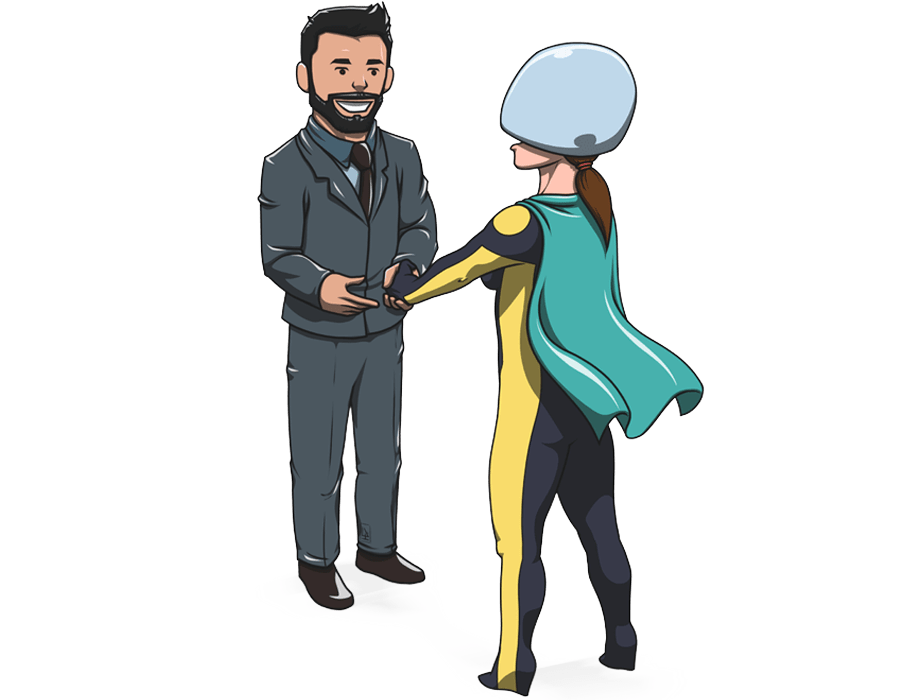 Learn the world's most advanced digital transformation frameworks, platforms and methods in a 6-day online intensive course. Experience practical data driven techniques that will elevate your consultancy services.
Pitch, consult and deliver together using the unique Ionology methods and toolset. Partner together, educate together, win together.    
Time to Speak our Language

Here at Ionology HQ – we have honed our skills working with some of the biggest and brightest clients the world has to offer. We have developed frameworks and tools to help guide each business – big and small through their own digital transformation.
The first step for consultants and many of our partners to date is to complete the Ionology Digital Transformation Consultants Course. By taking this course – you will capitalise on the years of work and experience it has taken to get to where we are.
We'll help you speak our language through the use of our frameworks, platforms and methodologies. Bring a client 'into the room' and we'll show you how we'd approach things, use this as your 'blueprint' for future meetings – our data driven methods will prove a powerful resource.
If you're serious about digital transformation, this is the course for you.
Ionology Digital Transformation Course
Who is this course for?
Whether you starting off, you need to up-skill or diversify your consultancy offering, we have the frameworks, platforms and methods to elevate you and your clients in the digital economy. As an independent consultant, once you have completed the course – you're free to use Ionology's IP with your clients. Hoping to collaborate with Ionology or use our IP to train the masses? Please see our Partnering Business section.
Are you a CIO or Tech professional who has been tasked with 'making sense' of digital transformation in your organisation? If so, you've come to the right place. Whilst we traditionally refer to this as our 'Consultants Course', the content covered will fully enable you to bring everything you discover in our 'classroom' and apply it in a practical way with your organisation.
Why take this course?
It's getting more difficult for consultants to add value to conversations when talking about the capability of technology. In todays world, no one thinks to have an electricity strategy, it's just 'there', it's expected. Customers simply expect technology to be there, to perform its job alongside electricity.
What is missing, however, in almost every business, is how they leverage these commodities in order to stay relevant, create new competitive advantage, improve their operations and innovate.
We connect the 'part that's missing'. Quite simply – we bridge the gap between technology and business
The Benefits
Our models are designed to up-skill consultants with amazing methods of taking business leaders through the transformation process. Been tasked with guiding digital transformation projects within your own organisation? We will equip you with the frameworks and methodologies you'll need to succeed.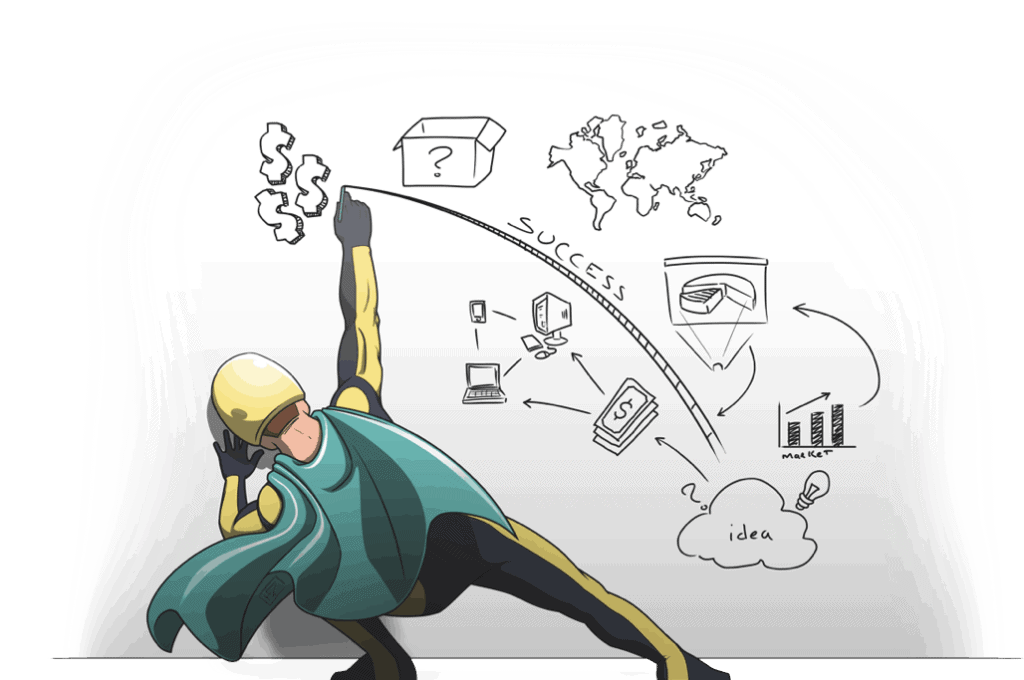 What's in it for me?
Find New Clients & Win Digital Transformation Projects

Use AI Tools to Gain Data Driven Insights

Differentiate your Proposition from the Competition

Provides a Scalable Method of Consulting for Small & Large Scale Projects

Suitable for Public Sector & Private Sector Clients
Partnering Businesses
As an individual, once you've completed the Ionology Digital Transformation Course , you're free to use our tools, frameworks and methodologies and apply it your own practices with your clients – no questions asked. If you see an opportunity where you believe we would be a good business fit and think that partnering is the next move – we're all ears.
So what's next?
Business Consulting Partner
People often ask us – "what do you look for in a partner"? There's so many obvious answers to that, but the key here is how prepared are you to go 'all in'?
We have a number of ongoing, thriving partnerships. These were consultants who realised digital transformation was their next move, but they wanted to collaborate as partners for the long term. What has made them successful is they knew what it would take to get there. They achieved their digital transformation certification with Ionology to ensure we spoke the same language, they dedicated resources and they are riding the wave.
Business Education Partner
In addition to partnering with business consultants, we have successfully partnered with business education centres across the world. We provide our IP – methodologies, frameworks and platforms and we train their trainers on our content and delivery.
The Benefits
By joining our growing network of education partners, we'll get you ready for the expansive open classroom & corporate markets. We give you the content, we train you to deliver as we do, you put your stamp on things and you're good to go. Hello new world!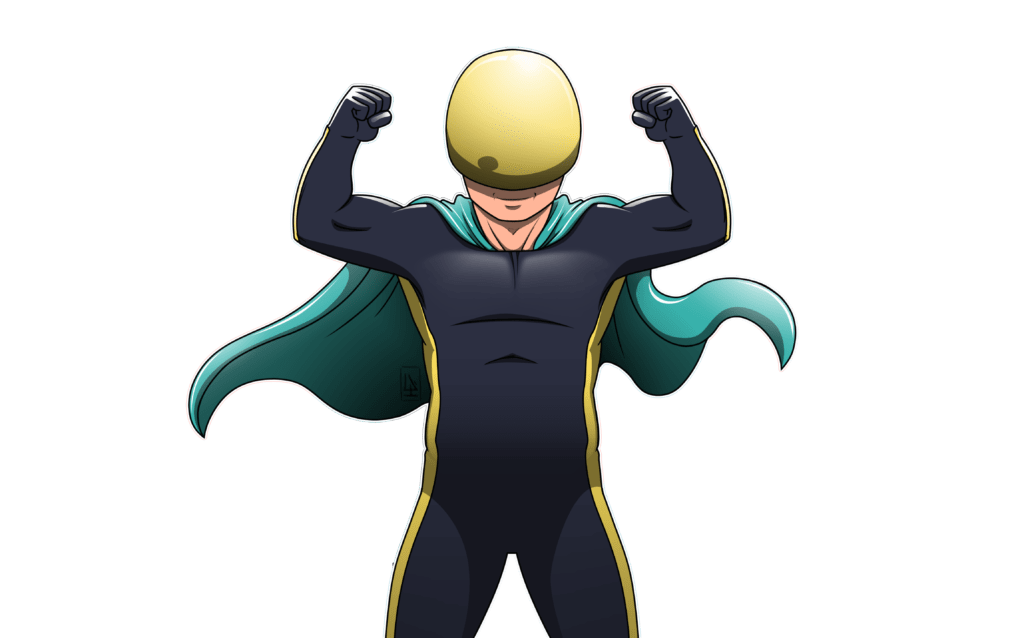 What's in it for me?
Build Highly Lucrative Education Programmes

Educate the C-Suite to plan for true Digital Transformation Success

Access Interactive Teaching Apps that Integrate with your Delivery

Use Ionology Case Studies and bring to life your Teaching as we have lived them with our Clients
Partner Program Comparison Table

(Hover over each feature on the left for more information)
INDIVIDUAL

PARTNER

Open Class

Your Business

Individuals

Business Consultants

Business
Education
Centre


Propulsion Member Only Access

✓
✓
✓

Ionology IP – Framework Access

✓
✓
✓

Ionology Framework Downloads + How to Guides

✓
✓
✓

Online Training Video for Propulsion

✓
✓
✓

Client Presentation Template

✓
✓
✓

Quote Template

✓
✓
✓

The 7 Principles of Digital Strategy PDF

✓
✓
✓

Access to Real-World Case Studies

✓
✓
✓

Complete Dx Course Training – 40 Hours

✓
✓
✓

Digital Transformation Exam

✓
✓
✓

Digital Transformation Certification

✓
✓
✓

Ionology Licence to Consult

✓
✓
✓

Advanced Client Presentation Template

✓
✓

*Opportunity Collaboration

✓
✓

Marketing Materials

✓
✓

*Co-Branding Opportunities

✓
✓

*Sales/Consultant Support Clinic

✓
✓

On-Site Training – 1 Week per Course (T-T-T)

✓

T-T-T DT Exam

✓

T-T-T Dx Certification

✓

Ionology Licence to Educate

✓

Complete Slide Deck for Open Classroom Training

✓

Complete Slide Deck for Corporate Training

✓

Course Content & Slide Deck Updates

✓

Training Materials – Open Classroom

✓

Training Materials – Corporate

✓

Candidate Materials

✓

Interactive Quiz Access

✓

Training Platform Software

✓

Marketing Materials – Open Classroom

✓

Marketing Materials – Corporate Training

✓
*Additional Courses for Education Partners
✓
THE IONOLOGY WAY
What's so special about our way of consulting? We hear you ask…
Don't worry, we're not using spyware or reading your mind, we've come across our fair share of jibber jabber too.
We use data like no one else does and we can help you to do the same.
Our framework uses data to simulate outcomes of new business models. It's a proper framework with rules and algorithms and inputs that change outputs.
It's very pretty but it's not a model, a flowchart or a 5, 7 or 10 step plan. Models, checklists and sequences are subjective, they lack predictive power and they won't help you dig deep enough to find that golden nugget of inspiration that will rock your client's world.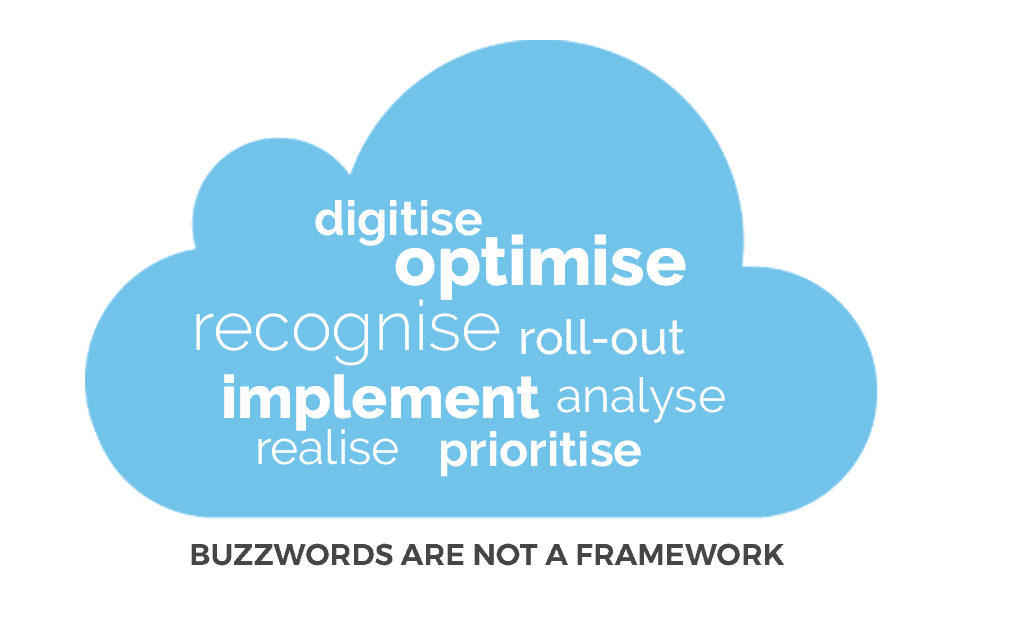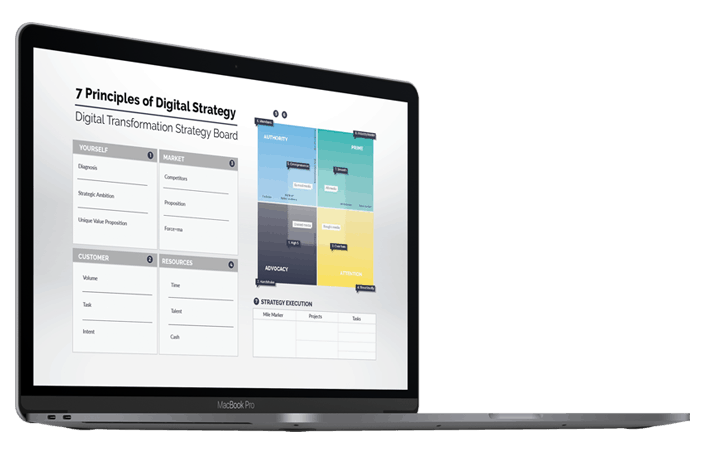 When you use our framework, you will be able to immediately understand your client's business in context and explain it to them in a way that always results in light bulb moments.
You'll be able to tell them where they are, where they can go and how they can get there – all using empirical evidence.
It's diagnosis with gravitas!
Imagine being able to tell a client that a smaller competitor is hurtling towards them at an accelerated rate and will soon knock them off their position – and be able to tell them what they can do about it.
Imagine you could see demand that they couldn't.
Imagine telling them that with a minor pivot they could potentially lead an emerging new field.
Or that they could generate inbound enquiries with an innovation and you have the evidence to prove it.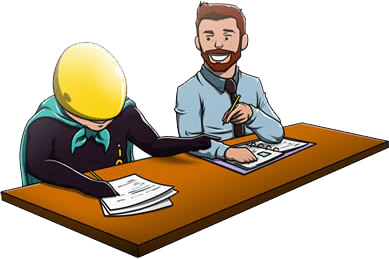 All before you even go to your pitch meeting. They'll think you have a crystal ball.
Clients love it – they get something of value from their very first meeting with you.
You'll get right to the important stuff. You'll give them clarity in a fuzzy and noisy world.
Customers want real, concrete, actionable, evidence-based advice.
With a little help from us, you'll be able to give it to them.
Get Tooled Up with Game Changing Insights
Use our AI-enabled 'Propulsion' software to gain unique insights on potential clients and how their business is performing. Use it to find gaps in their performance and identify opportunities that will enable you to help plan their 'next moves'.  These are unique insights your clients will want to hear more about. This is your differentiator. This is your door opener.
Using our AI software, you'll receive a report on your client's digital footprint that:
Creates the initial client assessment
Delivers challenging insights with amazing accuracy
Provides a platform for further discussion around your clients digital transformation strategy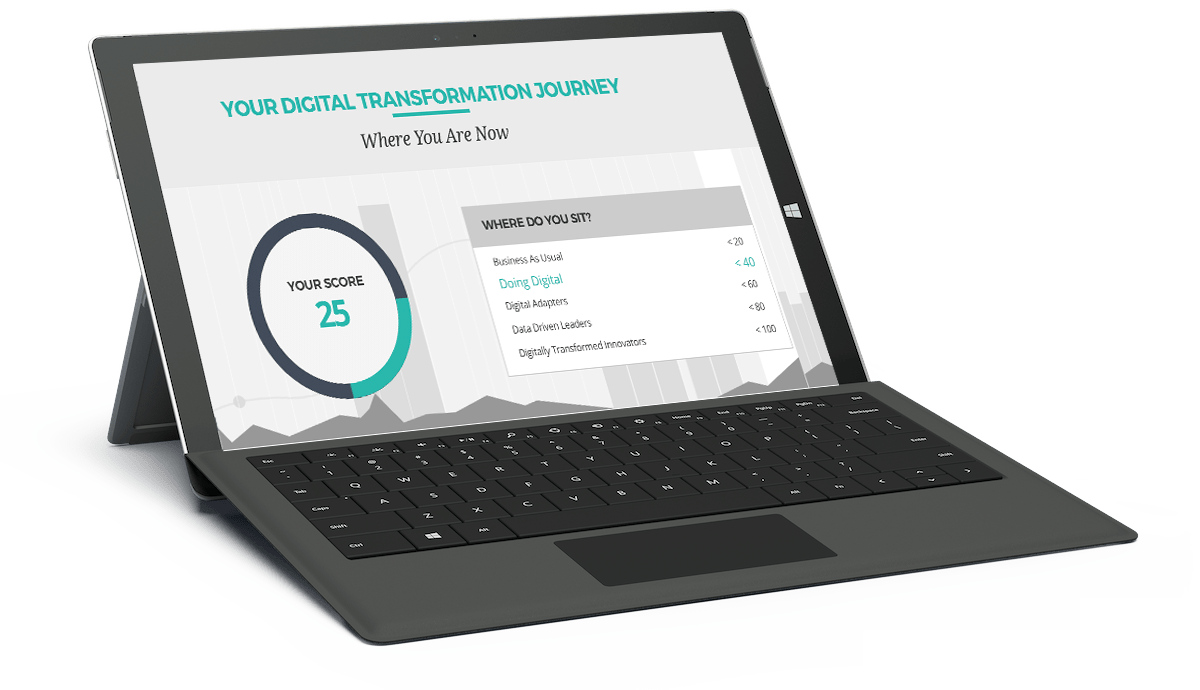 EDUCATE
Become an Ionology Certified Education Partner
✓ 'Out of the Box' Solutions
Our learning solutions contain all the assets you need to deliver digital transformation leadership courses including teaching materials, e-learning content, marketing materials and sales support to get you up and running without delay.
✓ Industry Validation
Our framework has been successfully implemented in hundreds of organisations worldwide, in both the public and private sector. Our framework and models are taught in leading universities and academic institutions across the globe.
✓ Flexible Learning
We offer a suite of learning resources including recorded lecturer videos, slide decks, practical exercises and learner and tutor guides supporting a variety of delivery methods such as classroom, online or blended.
✓ Return on Investment

By becoming an education partner you will be adding valuable, highly sought after executive education courses to your portfolio and creating new revenue streams, helping transform your organisation.

One of our most successful partnerships started with Leadology. They completed the Ionology Consulting program.
Delegates were trained to consult using our frameworks & methodologies. They returned to their respective market and generated consultancy sales leads they were able to deliver and training leads that we help co-deliver.
We're now is the second year of a prosperous and long lasting partnership.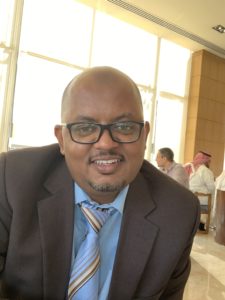 Mutaz Abuhis, Executive Manager, Leadology
Its a win-win. We love a win-win!
FAQ
Maybe you have a couple of lingering questions?
How does the Ionology Digital Transformation Framework work?
Orla Jackson
2022-01-25T21:10:23+00:00
The framework takes an in-depth look at what a business would like to achieve in terms of ambitions and how to create a unique value proposition. It uses data to understand what is happening in the respective marketplace – who are the competitors, how much momentum do they have and how you can create a plan to displace them.
It also uses data to establish what the customer demand is and understand if the business is able to attract enough customers with your value proposition. The framework takes into consideration the available resources an organisation has in order to be able to calculate if there is enough resources to achieve the stated ambition. It provides a list of "plays" or pathways the organisation can take from where it currently is to where it wants to be, taking into consideration whether it has capacity, capabilities and innovations to drive the change needed within the organisation.
Last is the execution of the organisations new strategy using the all important tactics to be carried out in order to deliver upon the ambition. The framework guides you through the process of gathering the data, calculating the requirements and creating measured outcomes.
Can we just buy the Propulsion software?
Orla Jackson
2022-01-25T21:09:26+00:00
If we just wanted to 'sell you something' – we'd say; Yes! However, the challenge comes the moment your client asks a question about the origin of the data, why it matters to them and its meaning. With just the software tool, you have no basis for explanation and you'll inevitably lose all credibility in the eyes of your client. You need to understand the software platform and how this feeds into the Ionology Frameworks. There's no point talking about 'data-driven insights if the consultant doesn't understand the data! (So no – you can't just 'buy the software').