THE WORLD'S MOST ADVANCED
DIGITAL MATURITY ASSESSMENT TOOL
Perfect for consultants and government agencies that need to generate
rapid, insightful, digital diagnostics and advise on 'digital plays'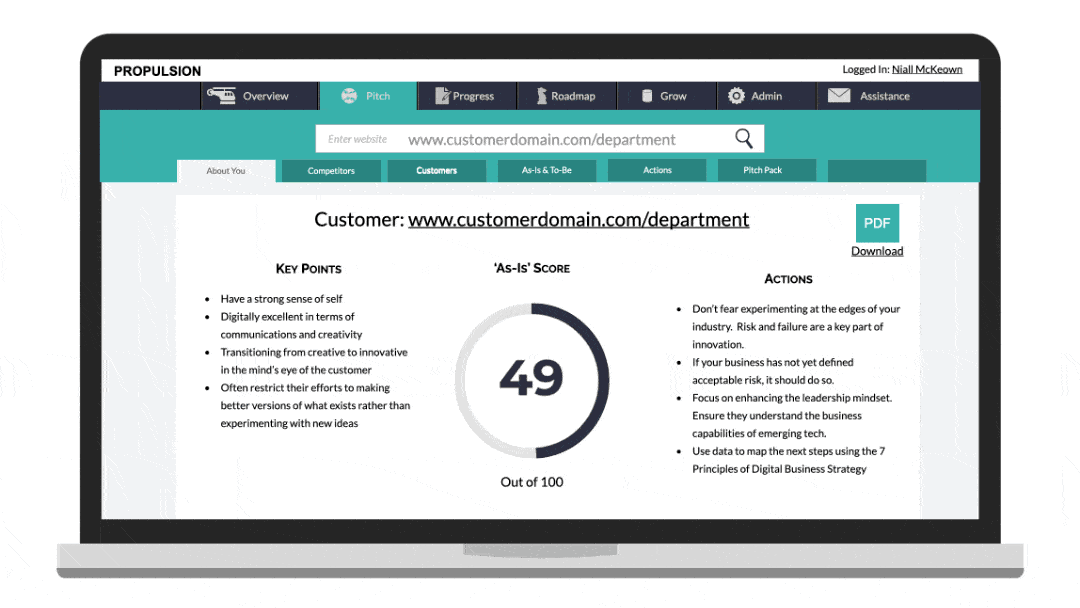 SCORE THE DIGITAL FOOTPRINT OF ANY BUSINESS AND MAKE PREDICTIONS ABOUT THEIR DIGITAL MATURITY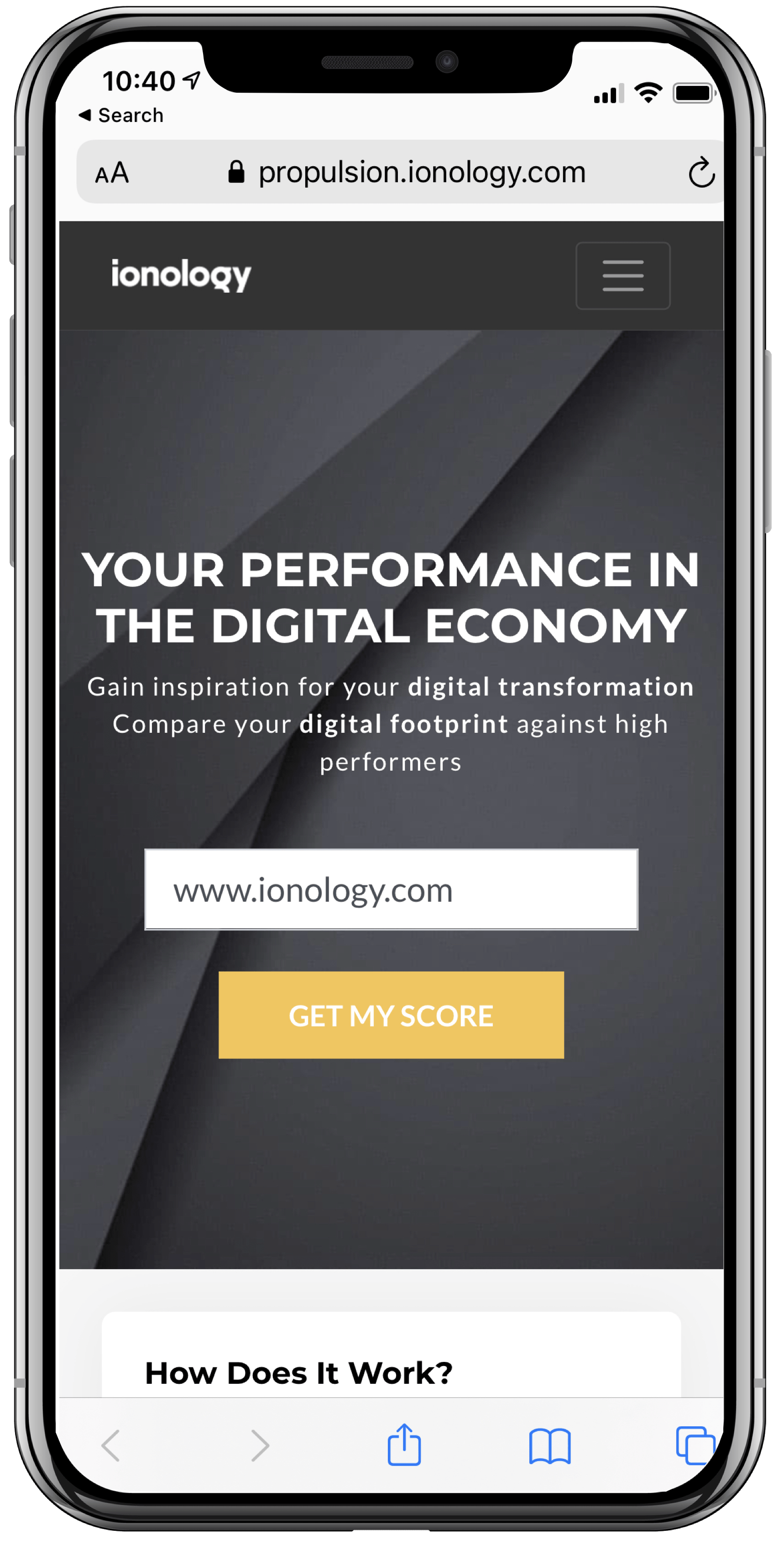 At Ionology we've condensed our 22 years of digital transformation experience into a single software platform. The platform measures visible 'waves of digital innovation' expressed by a business in the digital economy and how it is shaping its market.
Propulsion offers amazing insights and suggested 'digital plays' for a business in order that they can improve their competitiveness.
The plays are mapped onto advanced digital transformation frameworks that are designed for leaders, managers and decision makers.
This is not a digital marking analysis tool, although that plays its part. The Propulsion score goes much deeper and uses an advanced AI engine to predict what's going on inside the business by mapping key characteristics against deep research findings.
INSTANT ANALYSIS – NO QUESTIONS ASKED
It is really possible to do a detailed assessment on a business without questionnaires, engagement or opinions.  If they are progressing in the digital economy, the data footprints left behind are visible.
A business may be innovative but are failing to set out the stall in the digital economy.  They may have the best marketers in their world but are failing to deliver anything the customer finds stimulating.
Digital  innovators produce a digital footprint that is different to those that are simply 'doing digital'. Over time the innovators get the recognition they deserve.  Before taking action, it's good to know where we are, right now, according to the evidence.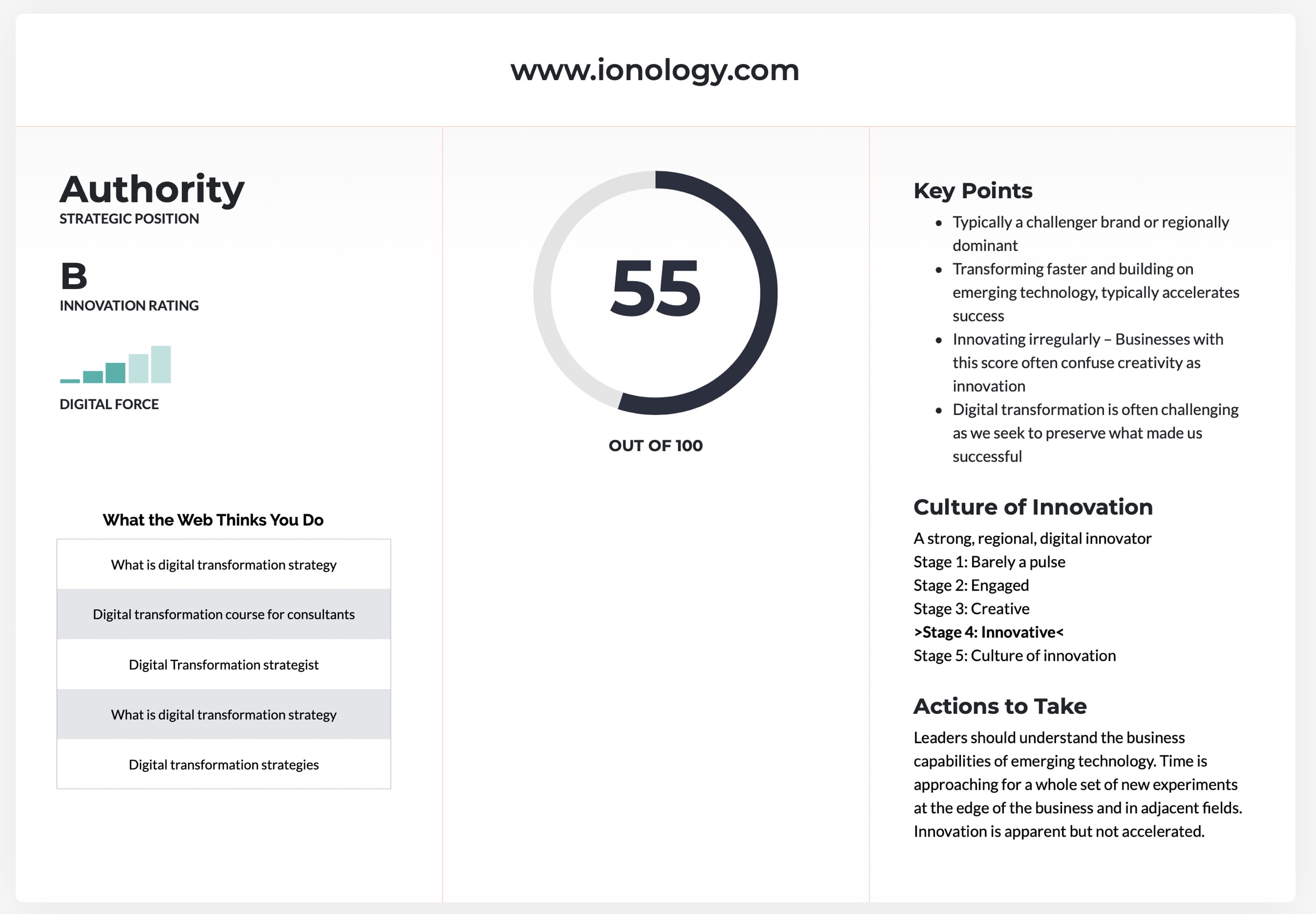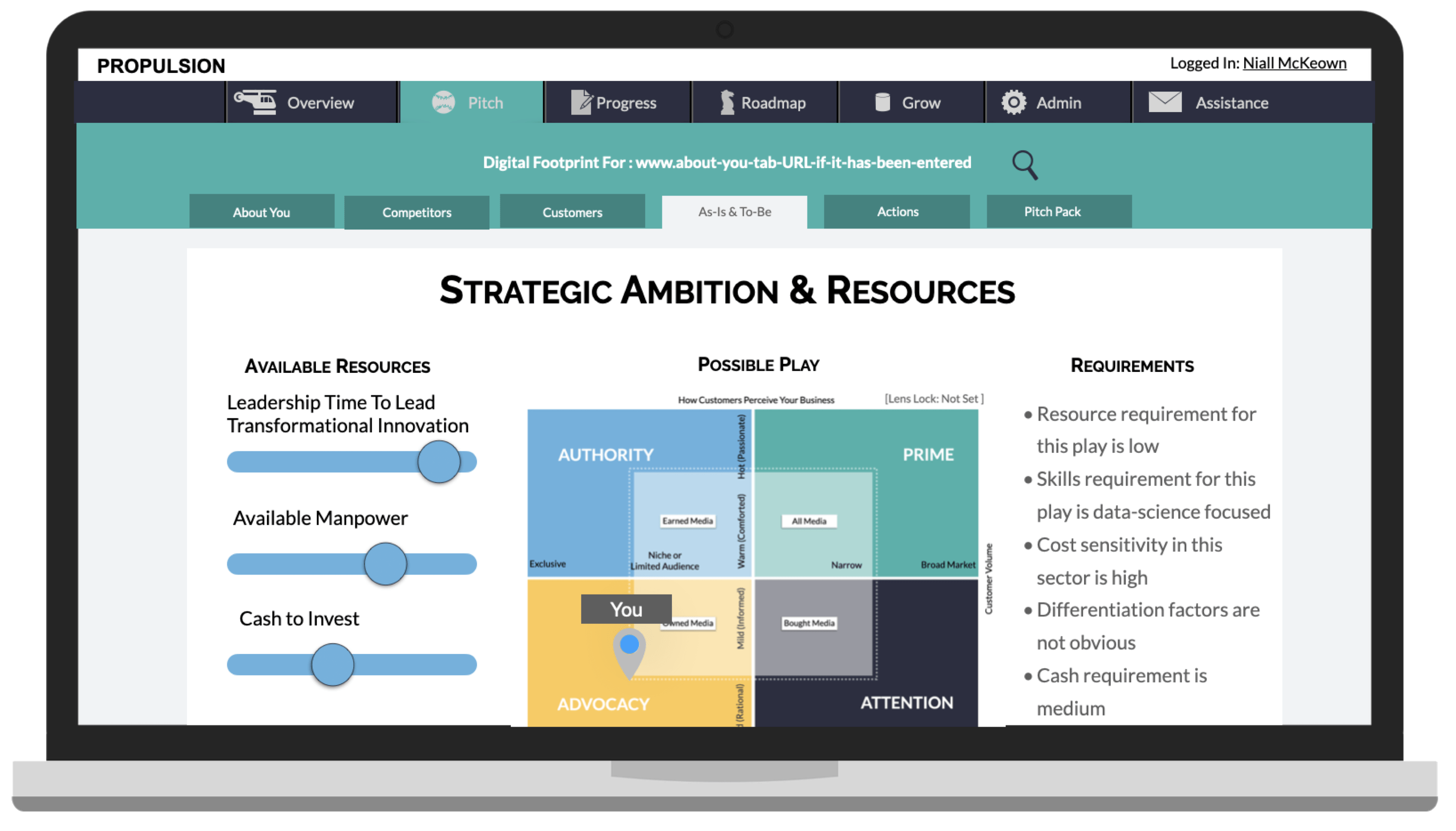 Avoid talking about technology until the business value is apparent
All data is given rich context using Ionology digital transformation frameworks.
Choose from a list of recommended plays
Get an automatic analysis of the commercial opportunity
Understand the resource requirements of each available play
Measure the competition that must be displaced if success is to be realised
Correlate market price sensitivity against each play
Realise the talent requirement implications for each move
PROVIDE CLEAR NEXT STEPS WITH INTEGRATED DIGITAL TRANSFORMATION FRAMEWORKS